Are you ready to embark on an extraordinary journey? To join our vibrant community of changemakers and unlock a world of possibilities, download the Desktop Wallet for sending/receiving coins and mining/staking.
Using A EquityPay Wallet?
See download section below and look for the prominent "Download" or "Get the Wallet" button that will ignite your excitement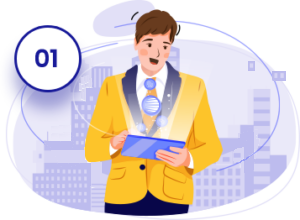 Download EquityPay Wallet
With just a click, the download process will commence, bringing you closer to greatness. Choose the version of the Desk Top Wallet that matches your device's operating system, whether it's Windows, Mac or Linux. Watch in anticipation as the download completes, preparing you for the adventure ahead. Locate the installation file, which holds the key to your dreams, in your device's Downloads folder or notifications panel. Tap on the file and allow the magic of installation to unfold, granting the necessary permissions along the way.
Add EquityPay to a Wallet
Follow the guided instructions that appear on your screen, leading you through a seamless installation process. Once the Desktop Wallet has settled comfortably on your device, tap to open and step into a world of boundless possibilities. Follow the provided instructions to set up your wallet securely, crafting a fortress of protection with a strong encrypted passphrase and backup your wallet.dat file.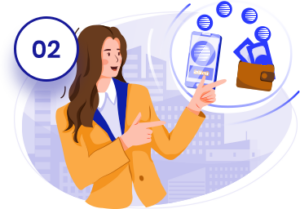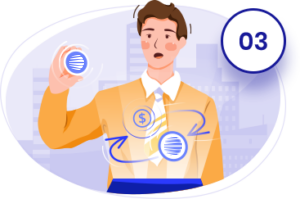 Congratulations, brave adventurer! You are now equipped with the Desktop Wallet, ready to explore, earn EQPAY coins, and join an inspiring community of trailblazers. You will also be able to mine and stake coins right in your Desk-Top Wallet..  Get ready to soar higher than ever before!
Get ready to empower yourself with our desktop wallet, designed to take your experience to the next level. Begin your journey by downloading the Desktop wallet that suits your operating system, whether it's Windows, macOS, or Linux. Simply click on the download link and let the installation process guide you through the setup on your computer. Get ready to unlock the full potential of our community, right at your fingertips, with our feature-rich desktop wallet.

Mac Desktop Wallet Release 1.5.5
Download the file, click to open it, and follow the on-screen instructions to install the wallet on your Mac computer.

Win Desktop Wallet Release 1.5.5
Click on the download button, run the installation file, and follow the prompts to install the wallet on your Windows computer.

Linux Desktop Wallet Release 1.5.5
Download the file, open your terminal, navigate to the downloaded location, and execute the installation command.